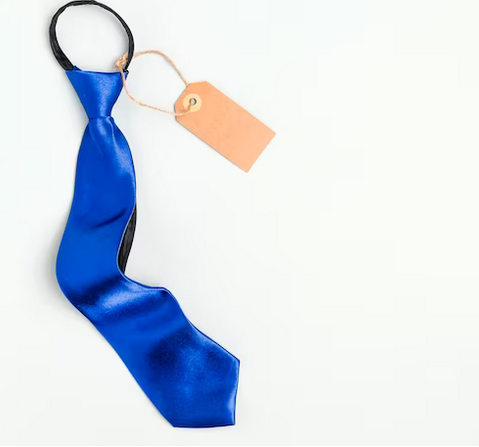 Tag printing assumes huge importance especially for those laundry and dry-cleaning businesses that witnesses huge volumes of cloths on daily basis. But what really is tag printing and why does it have a special importance in the laundry industry. Although there are alternatives to tag printing like bar code and QR code scanning, in this blog we'll be only talking about tag printing.
Tags are essentially used to identify and track items, which is crucial in ensuring that the right items are returned to the correct customers. Here are some of the reasons why tag printing is important.
Accurate tracking: Tags provide a unique identification number for each item belonging to a single order that enters the laundry facility. Along with unique number, tags can also mention the name of the customer and sometimes even the mobile number. All these details on the tags eventually helps in accurately tracking the items throughout the laundry process (from washing to drying and folding) and ensure that cloths don't get misplaced or get mixed with cloths from other orders.
No more misplacement of cloths: The risk of cloths getting misplaced is always pretty imminent in laundry business and this obviously possess great challenge for laundry business owners. But since tag printing helps in accurate tracking of cloths throughout the laundry operation, it resolves this pain-point pretty comprehensively. If any cloth does get misplaced, the unique identification number on the tag can help in tracking down and ensuring that cloth gets re-included in the correct order.
Customer satisfaction: By accurate tracking of cloths, tag printing make sure that you never get to hear any complaints from your customers about their cloths getting misplaced or lost. This in-turn ensures the increase in your customer loyalty and secures lot of repeat customer for your business. Laundry business – like any other business – greatly rely on repeat customers for their success and accurate tag printing can play critical role in securing repeat customers for your business. It is also important to note that 'zero complaints about misplaced cloths' helps in building a great image for your business.
Improved operational efficiency: With tags in place, the laundry staff can be completely carefree about their cloths not getting misplaced, allowing them to properly focus on other important tasks. This ultimately helps in maximizing the operational efficiency of the business.
How Tag Prints are generated?
Many laundry stores manually generate tag prints but today increasing number of stores are generating tag prints through a laundry software. To successfully generate tag prints through laundry software, the store obviously needs to have a printer. Swash Laundry Software also offers a tag printing feature. To know more about the tag printing feature, feel free to contact us.
Overall, tag printing is a vital part of laundry business operations. It enables accurate tracking, improves efficiency, enhances customer satisfaction, and helps manage lost and found items. By investing in a reliable tag printing system, laundry businesses can streamline their operations and provide their customers with an exceptional experience.
Disclaimer : The above content has been generated by an AI tool. However, the content has been moderated by our internal staff to ensure that information provided is 100% accurate and reliable.