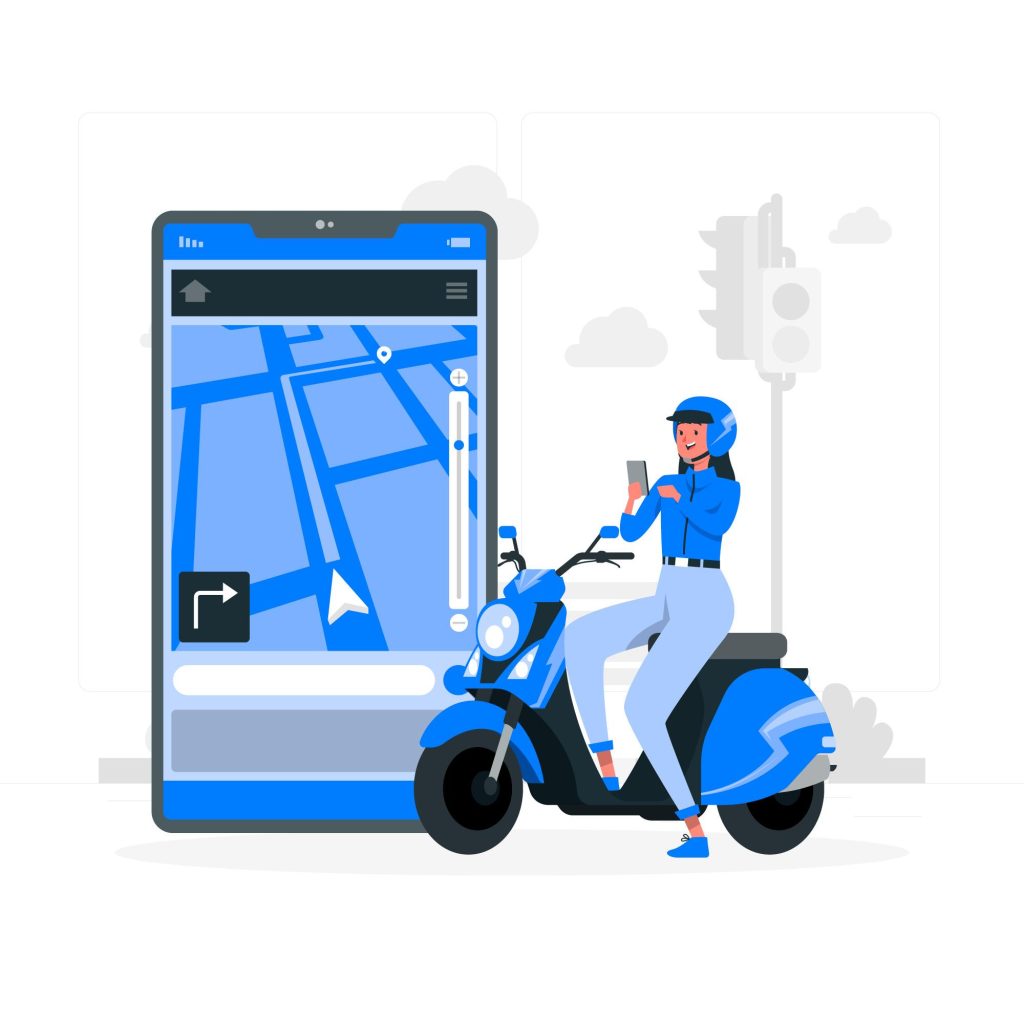 This blog is a must read for those who are seriously planning to automate their laundry business. Any plan to automate your laundry business cannot be complete without having a full-fledge and fully operational rider app or rider application. It is important to note that rider app is different and separate from the customer app.
Rider app is only meant for riders and delivery boys for managing pickup and delivery. Customer app, on other hand, is purely meant to make it easy for scheduling pickup and delivery of cloths from the comfort of their home.
Now that we know the difference between customer app and rider app, let us try to find how a rider app can help in the growth of your laundry and dry-cleaning business.
Streamlining Delivery:
The most important and obvious advantage of having a rider app is that it helps in streamlining and improving the delivery operations. A rider or a delivery person automatically gets a push up notification as and when a manager assigns an order to him. The orders can be assigned to the delivery boy while he is on the field. A manager can also assign multiple or several orders to a specific delivery person in one go. All these apparently helps in making prompt deliveries and ultimately increasing customer satisfaction.
Real-Time-Tracking:
Most rider apps come with a real-time tracking feature that help the managers in real-time tracking of the delivery process. This also means that the laundry business can keep track of the rider's location and the status of the delivery in real-time. This ultimately helps to reduce the chances of delays, errors, and lost items.
Customer retention:
Since rider app facilitates in making prompt deliveries and thereby enhancing customer satisfaction, it plays a major in retaining loyal as well as new customers. Besides, the customer satisfaction resulting from the rider app can also help in increasing the customer loyalty. No business can ever succeed without high customer retention rate and a rider app can be more than helpful on this critical front.
Increase efficiency & Profit:
By completely automating the delivery process, the rider app can have a visible impact on the efficiency of your business. We have already discussed in the above points how rider app helps in bringing efficiency into the business. All these efficient practices obviously and eventually pave way for more profit and revenue for the laundry business in the long run.
Overall, on a concluding note it won't be wrong to say that a rider app is must-have and mandatory if any laundry business is planning to take the automation route.
Disclaimer : The above content has been generated by an AI tool. However, the content has been moderated by our internal staff to ensure that information provided is 100% accurate and reliable.