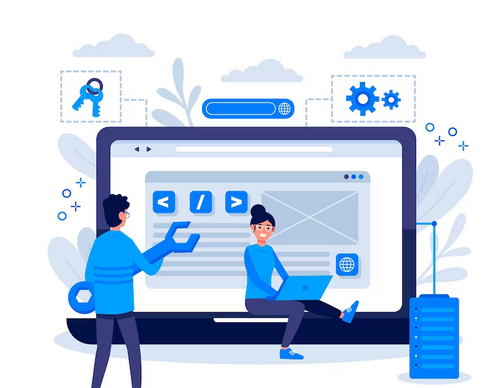 In today's age when internet has become so widespread, having a website for your business can prove to be more than useful. However, the laundry industry probably may not share this opinion, probably because it is a highly unorganized and fragmented industry. But things are slowly changing as laundry business owners are realizing the great benefits of having a website. This realization has especially caught with ambitious laundry business owners who want to scale their business or are planning to start a multiple franchise business.
In this blog post, we will give you five amazing reasons why your laundry business needs a website. 
Online Presence: Having a website will help your business establish an online presence, which is crucial in today's digital age. This will make it easier for potential customers to find your business when searching for laundry services online.
24/7 Availability: With a website, your business can be available to customers 24/7, even when your physical store is closed. Customers can place orders, schedule pickups and deliveries, and learn about your services at any time of the day or night.
Convenience: A website provides a convenient way for customers to book and pay for services without having to visit your store. This is especially important for customers who are busy or unable to leave their homes.
Increased Customer Base: By having a website, you can reach a wider audience beyond your local area. You can target customers from other regions or even other countries who may be interested in your laundry services.
Brand Awareness: A website helps to build brand awareness and credibility. It provides a platform to showcase your business, services, and expertise, which can help to build trust with potential customers.
Overall, having a website can help to increase the visibility and credibility of your laundry business, while providing convenience and accessibility to customers.
Disclaimer :  The above content has been generated by an AI tool. However, the content has been moderated by our internal staff to ensure that information provided is 100% accurate and reliable.